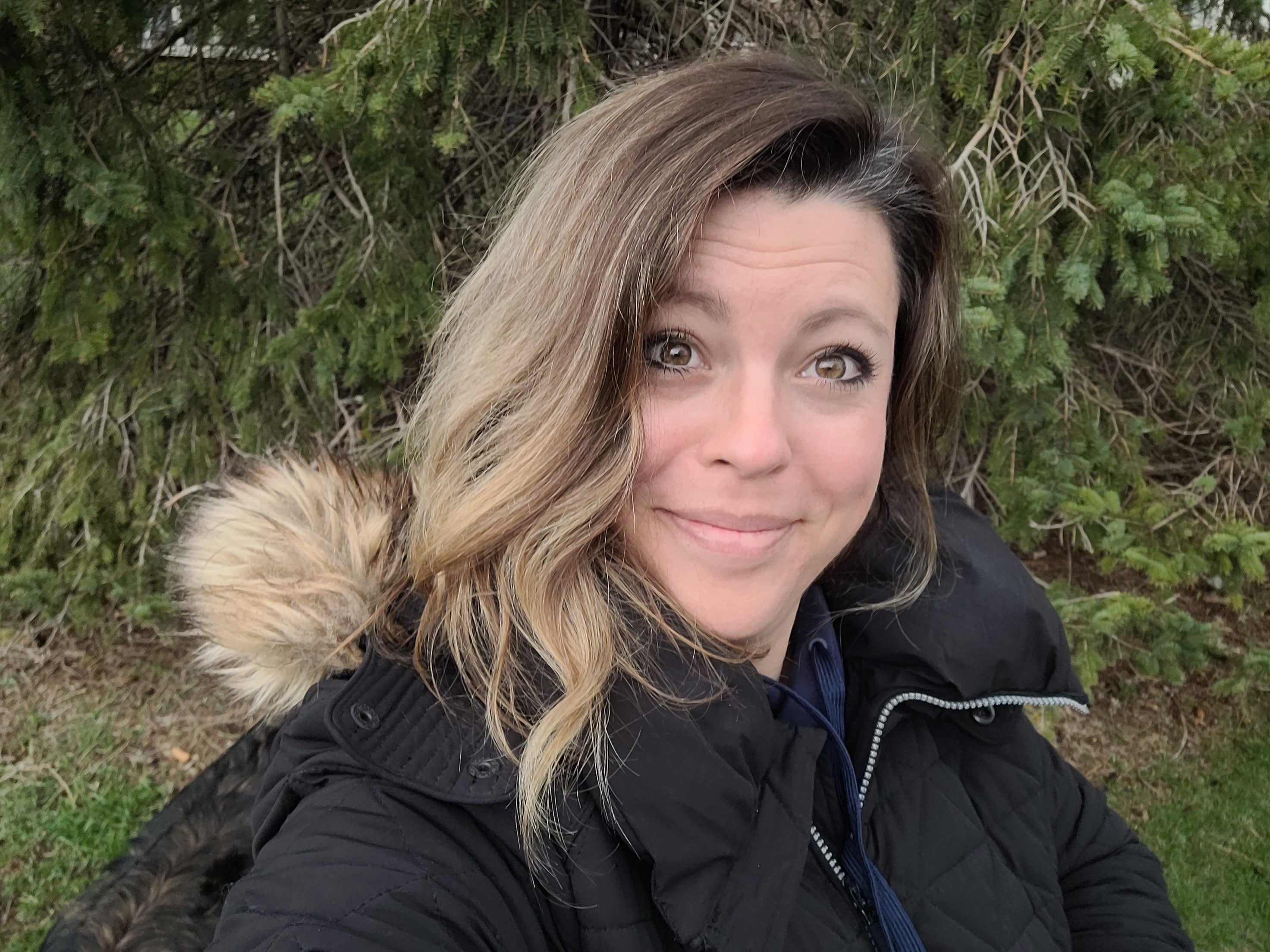 Katie (she/her) is a member of Sparrow's Customer Experience team. Let's get to know Katie!
How did you get to where you are?
Like many of us, I found my way to Sparrow through a series of twists and turns. After finishing my undergrad, my first job was in Marketing. However, my goal at the time was to become an academic and I headed back for my graduate degree. During that time, I realized I did not want to pursue my PhD, and after receiving my Masters, I ended up in the field of Qualitative Market Research – a fancy word for focus groups. Not only were the products and concepts being discussed interesting, but I've always had a passion for the human element and narrative behind the data. However, (ahem…as I will now age myself), when the recession hit in 2009, I switched roles as many companies constricted their research budgets. So, I joined an athletic apparel and sporting goods company to help in Marketing, but over the years found myself creating a niche in developing individual online stores for customers and managing both Customer Service and Web Services. I was wearing many hats on a daily basis: from working with and editing logos, to managing multiple online stores and the order lifecycle within each. But, COVID hit. And, I have two children at home who suddenly were in the throes of e-learning at a very young age - pre-school and first grade at the time. I quickly learned that I could work just as efficiently from home, as I could commuting to work in an office everyday. So, I started to look for the right opportunity and took my time finding the next "right" role.
What is a fun fact about you?
One, not so random, fact is that I went through a very serious Virginia Woolf phase during my undergrad to the point my parents' dog was then named after Virginia's brother, Thoby. To this day, I have friends who have banned me from discussing Virginia Woolf and the Bloomsbury Group.
Why did you join Sparrow?
After finding Sparrow and researching the company, I knew Sparrow along with its strong mission were an excellent fit on a personal level - as a human going through life, as a parent who went through birthing leave twice with no company leave policy or state benefits in place, as someone who deals with pre-existing medical conditions within my own household, and as someone who genuinely cares for others and considers myself an empath. This role allows me the opportunity to hone my skills at both communicating with and being of service to others.
What is your favorite part of working at Sparrow?
My colleagues. Hands down. I have never worked in an environment that is as supportive or collaborative as Sparrow. Sparrow has created a culture for everyone to be themselves in a truly authentic way.
What are you most excited about for your role in the next 6 months?
Watching Sparrow continue to gain momentum! We are growing and scaling fast. Sparrow has more than doubled since I joined the team. I'm looking forward to new team members joining, new roles created, and, of course, watching as Sparrow impacts an even greater number of lives.
What are you doing this weekend?
My weekends revolve around my family. This upcoming weekend, I will be attending a volleyball, soccer, and softball game for my kids, along with a Girl Scout event (in frigid "second winter" Midwest temps!). I'm essentially a taxi-driver and cheerleader on the weekends.
Have you picked up any hobbies since COVID started?
I have always been interested in gardening and landscapes. So, I spent a lot of COVID outside in my yard adding and moving plants around to ensure something would be in bloom throughout the year. This was an attempt to bring me some calm to the chaos that was early pandemic life.
What are you most proud of in the last year?
Honestly, I think COVID helped expedite a sense of self. I have never been more comfortable or content in my own skin. I'm in a place of self-reflection where age, circumstance, and a lot of self-development has brought a sense of calm I haven't experienced before.
Want to join our team? Check out our careers page and apply!