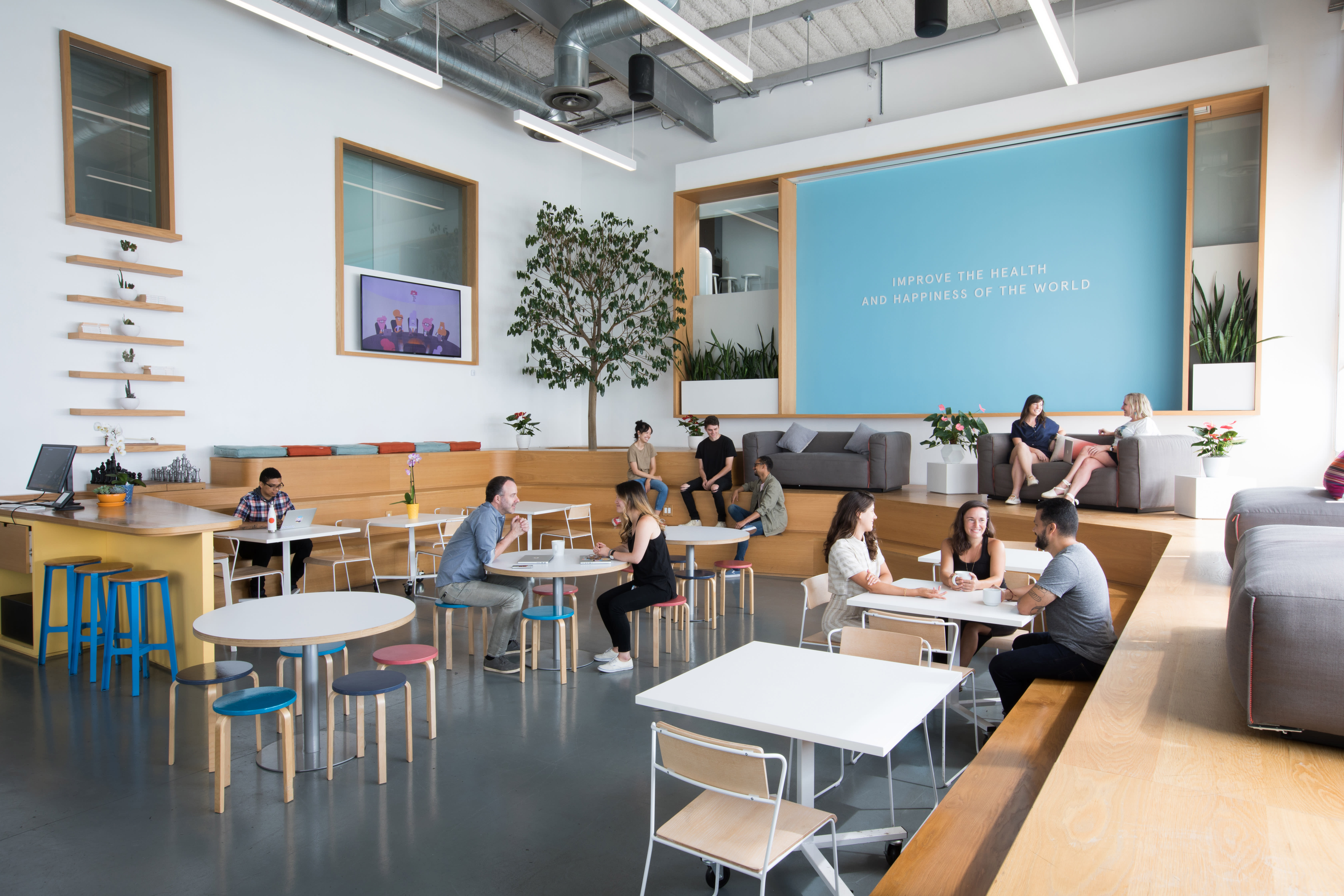 Mental healthcare platform Headspace Health uses Sparrow for seamless employee leave management.
Paving the way in mental health services, Headspace Health is the world's most comprehensive, accessible mental healthcare platform. The company's mission is to democratize mental healthcare, so people everywhere can get the resources and support they need to thrive. To do that, Headspace Health offers science-based mindfulness and meditation tools, coaching, therapy, and psychiatry services for both individuals and workplaces.

In 2021, digital health platform Headspace combined forces with Ginger, a teletherapy startup, to expand their services and extend their reach even further. Now, Headspace Health is used in over 190 countries and has affected nearly 100 million people across its three brands.
"We're moving forward as one entity trying to radically transform mental healthcare," said Shanika Forney, Leave of Absence (LOA) and Accommodation Specialist at Headspace Health.
To continue working toward their mission, Headspace Health has to keep their internal operational practices tight and their employees happy—which is why they use Sparrow to manage employee leaves.
Simplifying complicated operational processes
Managing a wide range of leaves for 1,100 employees—each of whom has their own unique needs—can be tedious, not to mention overwhelming. That's why Headspace Health chose to partner with Sparrow for end-to-end leave management services. Sparrow handles everything from employee paperwork and communication to compliance and payroll calculations.
"I've never experienced more of a hands-on approach from a vendor than I have with Sparrow," Forney said. Sparrow automates the federal, state, and local filings for Headspace Health's team, and stays up to date with changing state laws and regulations, saving Headspace Health's People team hours per leave.
Forney said she appreciates the open, consistent communication and strong relationships she has with the Sparrow team. "I love knowing that I have two dedicated Leave Specialists who are there for me and employees," she explained.
Sparrow also streamlines payroll tasks for Headspace Health. "We used to manually calculate payroll hours for people on leave, which took a lot of time and concentration," Forney said. "But now Sparrow handles it. It's taken a big weight off of our shoulders." In addition to automated payroll calculations, Sparrow also offers custom payroll reports and payroll reconciliation support.
Another benefit of using Sparrow, Forney added, is the ease of the system. "Sparrow makes the entire leave management experience so pleasant, even down to using the dashboard. It's super simple and user-friendly to enter the leaves, and I have all the information right in front of me."
However, beyond the technology and time saved, what stands out the most to Headspace Health is Sparrow's excellent customer service. "Everybody I work with at Sparrow is just so wonderful," Forney said. "There's never a time when things are delayed or people aren't available to answer my questions or hop on a call."

Creating an even more supportive culture for employees
Headspace Health is committed to taking care of their employees' well-being. "We always want our employees to come first," said Forney. That's why the company offers benefits like flexible time off, fully paid healthcare, free gym memberships, wellness stipends, and paid leave.
When they decided to partner with Sparrow, Headspace Health knew that Sparrow's attentive employee care would only enhance their workplace culture. "The Sparrow Leave Specialists go above and beyond for our employees," said Forney.
"When someone goes on leave, whether they're going to have a baby, get surgery, or take care of a parent, it's always a hard time to some degree," she explained. "So for me personally, my goal is to make sure that every employee's leave experience is as easy and stress-free as possible."
Sparrow assists Forney in that goal by reinforcing Headspace Health's leave policies, walking employees through the form filing process, communicating how much they're going to get paid, answering questions at every step, and preparing them for what to expect when they return back to work.
Forney said Headspace Health employees love Sparrow's hands-on approach and personalized guidance throughout the leave process. "Everyone always says how wonderful and pleasant and helpful Sparrow Leave Specialists are," she added. "You know you're in good hands with Sparrow"
The Sparrow team is also an incredible resource for Headspace Health as they continually improve their leave policies. "We're always looking at what other companies are doing so we can stay competitive and give our employees the best experience," Forney said.
Transforming mental healthcare one mind at a time
Headspace Health is changing the way the world thinks about mental healthcare. To take care of their employees along the way, they use Sparrow for high-touch leave administration services.
With Sparrow's efficient leave management technology and devoted customer service, Headspace Health is able to spend less time checking tedious tasks off their to-do lists and more time brainstorming new ways to improve their culture and achieve their mission.
"Partnering with Sparrow has allowed me more time to look at things that may need to be changed or things that we can do better—for our employees and the company as a whole," Forney said.
To learn about how Sparrow streamlines leave administration while supporting employees, check out our offerings.